Description 详情
Weight 重量 : 220gm
Benefits 益处 :
Rich in vitamin B12, helps your body produce DNA, maintain the nervous system and produce red blood cells.
富含维生素B12, 助于人体生成DNA, 维持神经系统以及生成红血球。
Notice 注意 :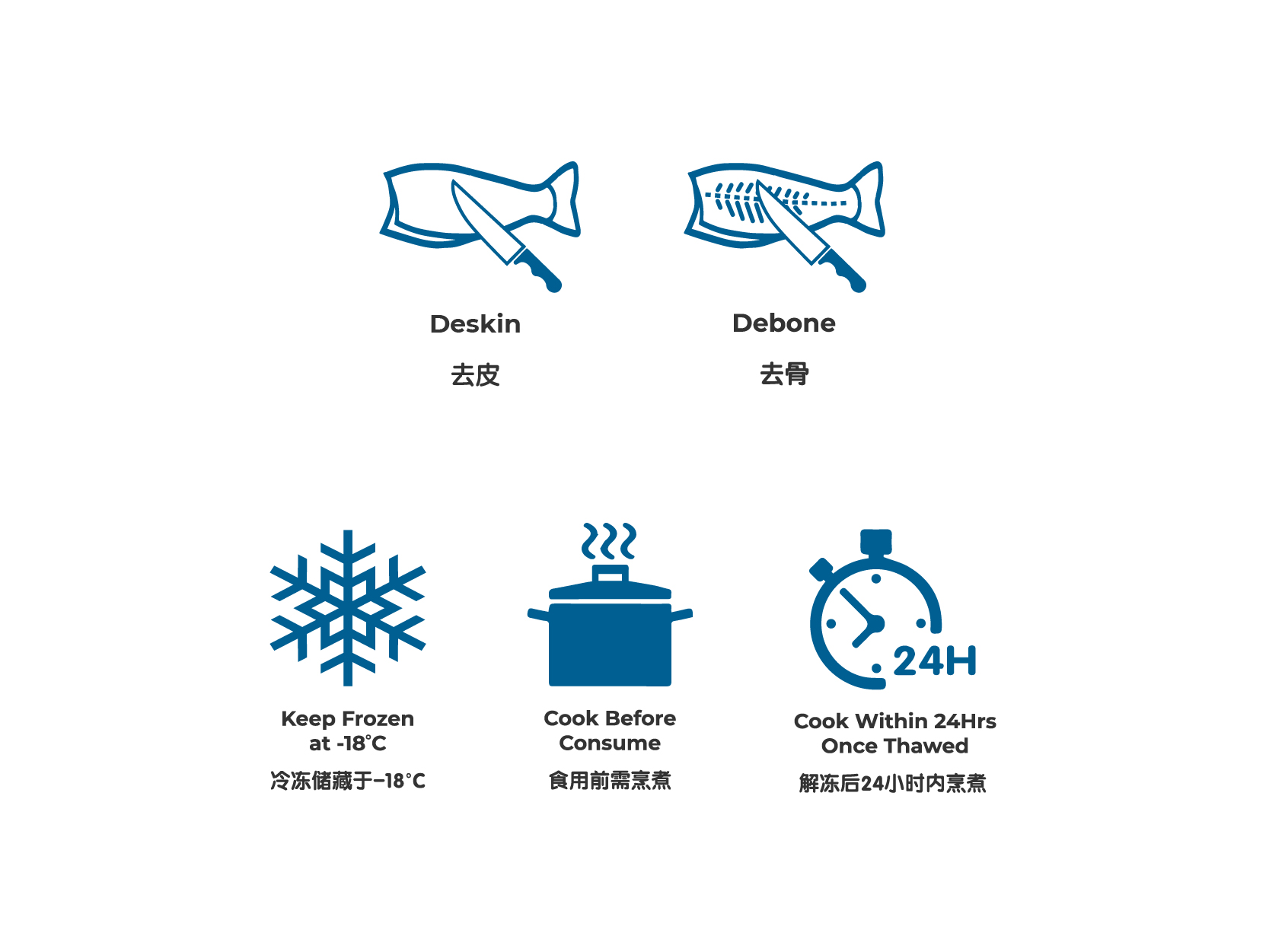 Serving Suggestion 建议烹调法
Cantonese Steam Tilapia 港蒸非洲鱼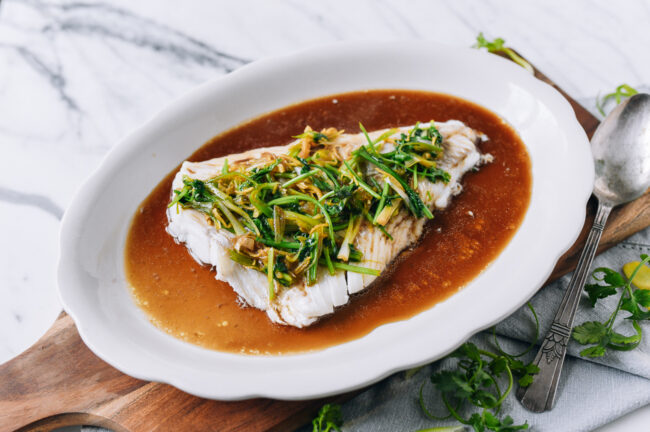 Ingredients 材料 :
2 scallions ,cut into pieces / 2颗 青葱,切段
2 tablespoons ginger, slice / 2汤匙 姜,切丝
1 bunch cilantro / 1撮 香菜
1.5 tablespoons light soy sauce / 1.5 汤匙 生抽
1/8 teaspoon salt & sugar / 1/8 茶匙 糖和盐
2 tablespoons hot water / 2汤匙 热水
tilapia fillet / 非洲鱼片
Instruction 做法 :
Combine scallions, ginger and cilantro in a bowl, set aside.

Combine the light soy sauce, salt, sugar and hot water in a small bowl and mix until the sugar and salt are dissolved. Set aside.

Prepare for steaming, will the wok with water and bring to a boil.

Rinse the fish fillet carefully lay it on an oblong plate which fit to the wok. Place it in the steamer and adjust the heat to medium.

Cover and steam for 5-8mins. Check for doneness using a knife or fork.

Turn off the heat, drain the liquid on the plate.

For making the sauce, heat a wok or pan to medium high heat. Add 2 tablespoons oil. Add the ginger fry for 1min. Add the white part of scallions and cook for 30 seconds. Then add the rest of scallions and cilantro.

Add the soy sauce mixture. Bring the mixture to bubble, about 30seconds.

Pour this mixture over the fish and ready to serve.
将葱段,姜丝以及香菜处理后备用。

生抽,盐,糖以及热水混合在碗里,搅拌至糖和盐溶化,备用。

准备蒸鱼。锅里下水,大火煮沸。

将鱼放进长形碟子,倒掉多余的水分。盖锅,中火蒸5-8分钟。可用刀子或叉子查看熟度。

完成后,小心的取出蒸好的鱼片,倒走多余水分。
制作酱汁,平底锅热2汤匙油。放入姜丝爆香1分钟。之后放入葱白,翻炒30秒。最后把剩下的葱段以及香菜一起加入翻炒。
加入调好的生抽酱汁煮至冒泡,约30秒。
将酱汁浇在蒸好的鱼片上即可上桌。、