Description 详情
Weight 重量 : 1kg per pack
Notice 注意 :
Serving Suggestion 建议烹调法
Soy Braised Chicken Wing 酱卤鸡翅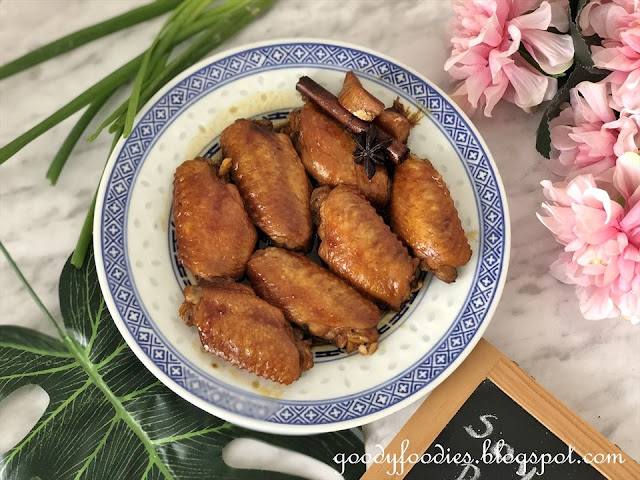 Ingredients 材料 :
20 mid-joint wings / 20只 鸡中翅
1/2 cup light soy sauce / 1/2杯 生抽
1/4 cup rice wine / 1/4杯 米酒
1/2 cup water / 1/2 杯 清水
2 tablespoon dark soy sauce / 2汤匙 老抽
2 tablespoon caster sugar / 2 汤匙 粗砂糖
ginger / 姜
1 spring onion, cut into pieces / 1棵 青葱,切段
1 cinnamon stick / 1 根 桂皮
2 star anise / 2颗 八角
Instruction 做法 :
In a large pot, place all ingredients for the braising liquid and bring to boil over medium high heat. Add the chicken wings, lower to medium heat, cover and allow simmer for 10mins. Flip the wings using a tongs and then simmer for another 5-10mins.
Remove pot from heat and leave the chicken in braising liquid for a further 15mins to finish cooking.
Idea to serve with rice or noodles.
准备大锅,讲所有材料倒入锅中,中大火煮沸。加入鸡中翅,转中小火,盖上盖子焖煮10分钟。途中将鸡翅翻面,再焖煮5-10分钟。

锅子离火,让鸡翅在卤汁里再焖煮15分钟入味即可。

可搭配白米饭或面条享用。
Source : https://www.thekitchn.com/pan-seared-salmon-22947824