Description 详情
We use only high quality beef for slicing. Not only perfect for Shabu-shabu , but also for stir fry and etc.
涮涮肉都是采用精心挑选的优质牛肉,速冻后切成薄片。除了适合当作火锅涮肉外,也适合爆炒等多种烹调法。
Weight 重量 : 300gm +/-
Notice 注意 :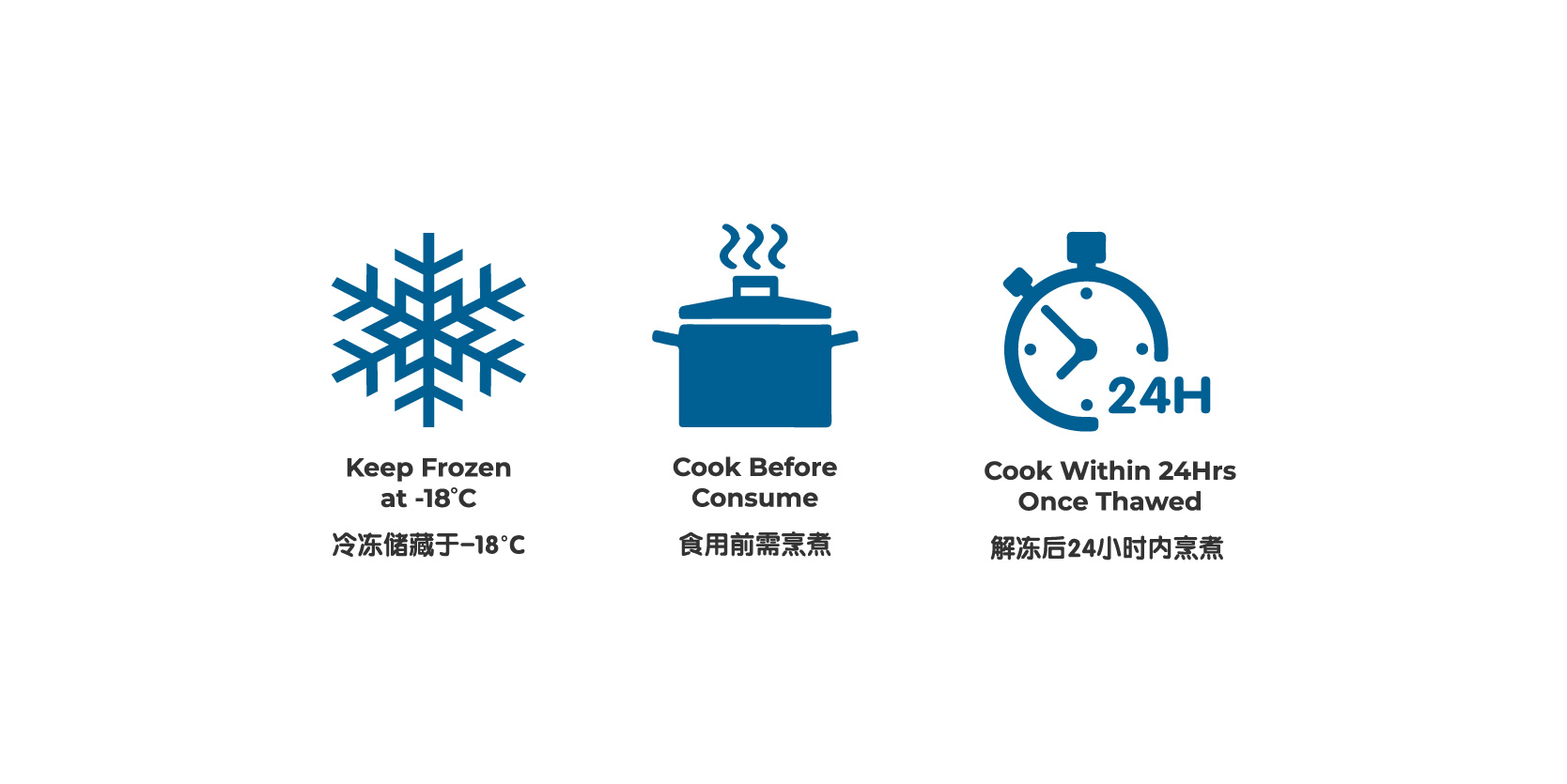 Serving Suggestion 建议烹调法
Enoki Beef Roll 金针菇牛肉卷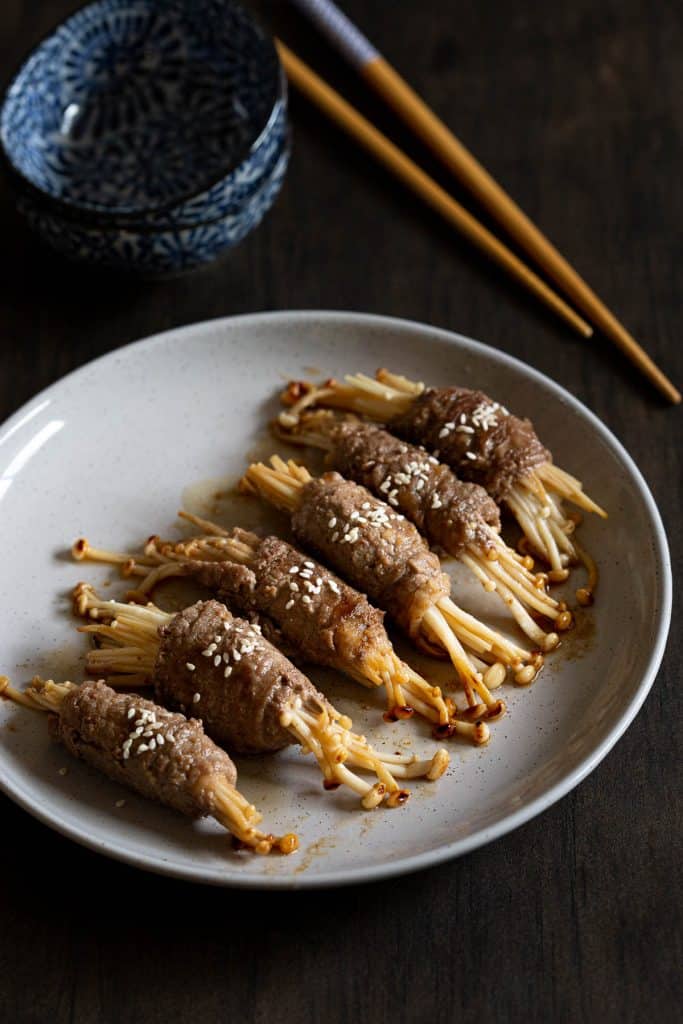 Ingredients 材料 :
200-250g Snowflake Beef Shabu-Shabu / 200克 雪花涮涮牛

1/4 onion, cut into shreds / 1/4 洋葱,切丝

1 tablespoon oil / 1 汤匙 食油

1 stalk scallion, chopped / 1株 青葱,切碎
Marination 腌料 :
1 packet beef shabu shabu / 1盒 涮涮牛
2 packets enoki mushroom / 2盒 金针菇
1/2 cup soy sauce / 1/2杯 酱青
1/2cup rice cooking wine / 1/2杯 花雕酒
1/3 cup brown sugar / 1/3杯 红糖
2 tablespoon minced ginger / 2汤匙 姜末
5 garlic cloves, crushed / 5瓣 蒜头,压碎
1 tablespoon dried chilies / 1汤匙 干辣椒
Instruction 做法 :
In a large bowl, mix soy sauce, cooking wine, brown sugar, garlic, ginger and dried chilies together until the sugar is dissolved. Place the beef shabu shabu in the marinade and gently move it around ensuring they are completely covered. Let the beef marinate for at least an hour.
Discard the base of the enoki. Sock the mushroom in hot water with a pinch of salt before frying. Drain them after 15mins.
To assemble the rolls lay one or two beef shabu shabu on a board. Place a cluster of the enoki at one end. Roll the beef around the mushroom fairly tight.
Place the rolls on the frying pan and sear about 2-3mins per side.
Serve immediately.
将酱青,花雕酒,红糖,蒜头,姜末以及干辣椒混合在碗里,搅拌至红糖融化。放入涮涮牛,将降至均匀覆盖在牛肉上。腌制至少1小时。
取出金针菇,将尾部去除。将金针菇浸泡在撒有盐巴的温水里约15分钟。
将腌制好的涮涮牛平铺在砧板上,放上浸泡好的金针菇后轻轻卷上,抱紧。
卷好的牛肉卷放入平底锅内每一面干煎约2-3分钟即可。
完成,上桌。
Source : https://www.theblackpeppercorn.com/sliced-beef-with-enoki-mushrooms-japanese-style/