Description 详情
Weight 重量 : 2kg+/- ( Sliced )
Origin 产地 : Peru 秘鲁
Benefits 益处 :
Rich in omega-3 fatty acids, helps to prevent from cardiovascular disease
富含omega-3 脂肪酸,有助于预防心血管疾病
Notice 注意 :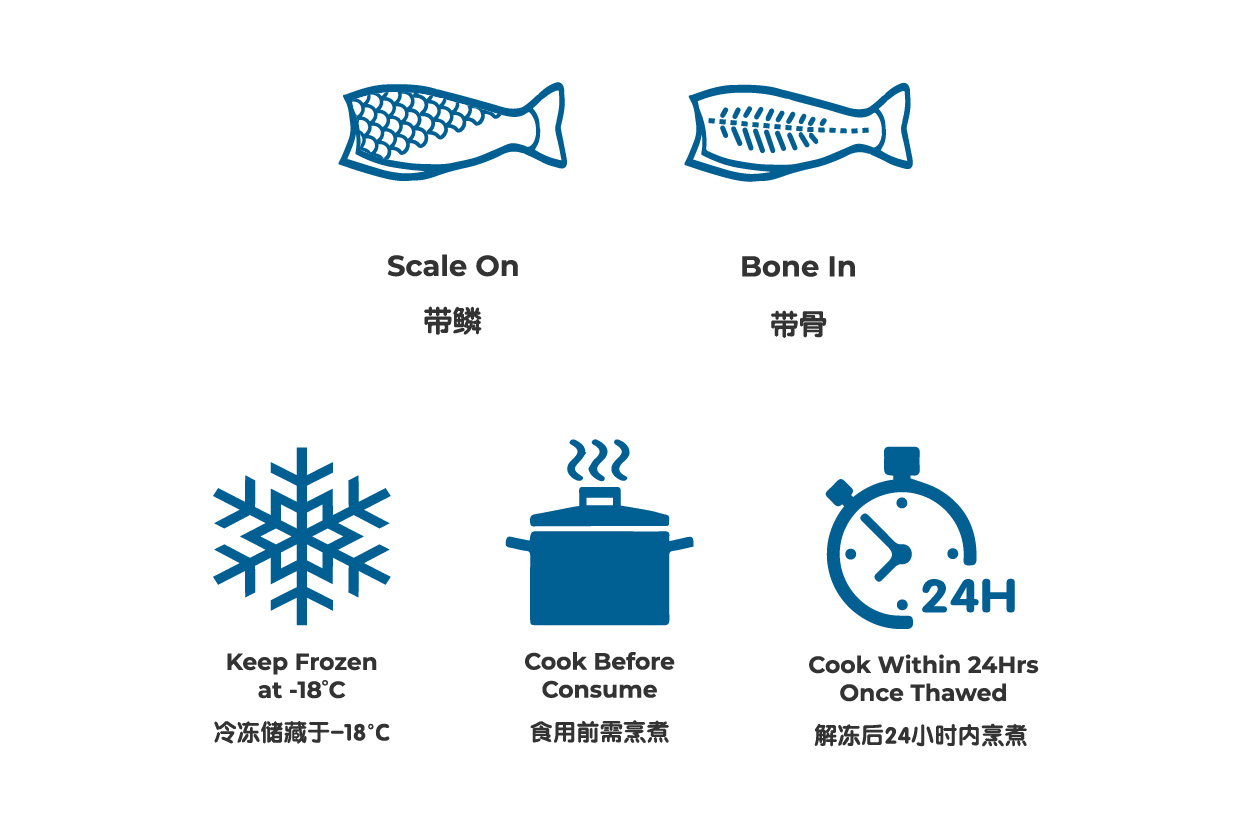 Serving Suggestion 建议烹调法
Teriyaki Trout 照烧三文鱼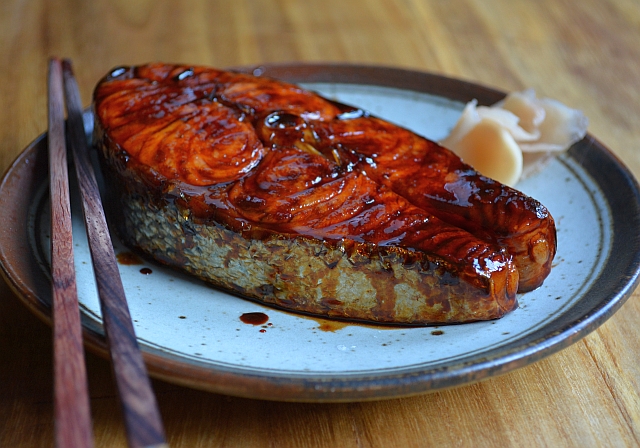 Ingredients 材料 :
2 salmon steaks ( ring cut ) / 2 片 环切三文鱼
1/2 teaspoon salt / 1/2 茶匙 盐
2 tablespoons teriyaki sauce / 2 汤匙 照烧酱

Instruction 做法 :
Dry the salmon steaks. Marinate with salt over the steaks and skin. Let it sit for 30 minutes.
Heat the nonstick frying pan over medium-high heat. Lay the steaks and sear for 3 minutes then turn and sear the other side till flakes.

Add the teriyaki sauce and 2 tablespoons of water. Heat the pan over medium-low heat and cook for about 5 minutes longer. Turn the fish to coat and glaze with the sauce.
讲三文鱼的水分用厨房纸巾吸干。用适量盐腌制 30分钟。
平底锅下油,中大火热油。放入三文鱼香煎3分钟,翻面;同样香煎3分钟至金黄。
加入照烧酱及2汤匙的清水至锅中。转中小火烩5分钟后将浓缩的酱汁浇在鱼上即可。
Source : https://www.vietworldkitchen.com/blog/2013/10/salmon-teriyaki-stovetop-recipe.html